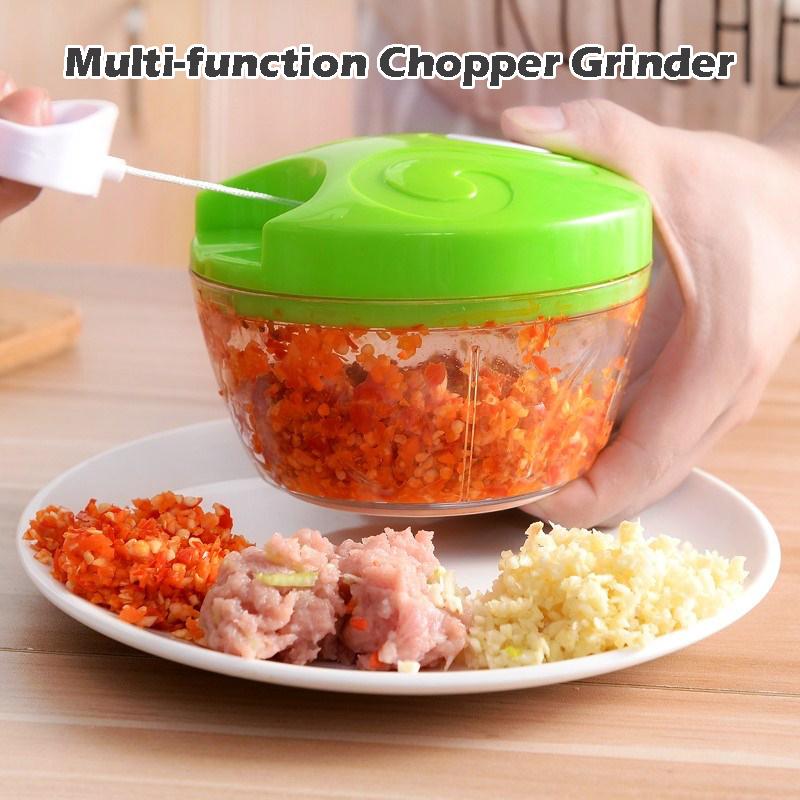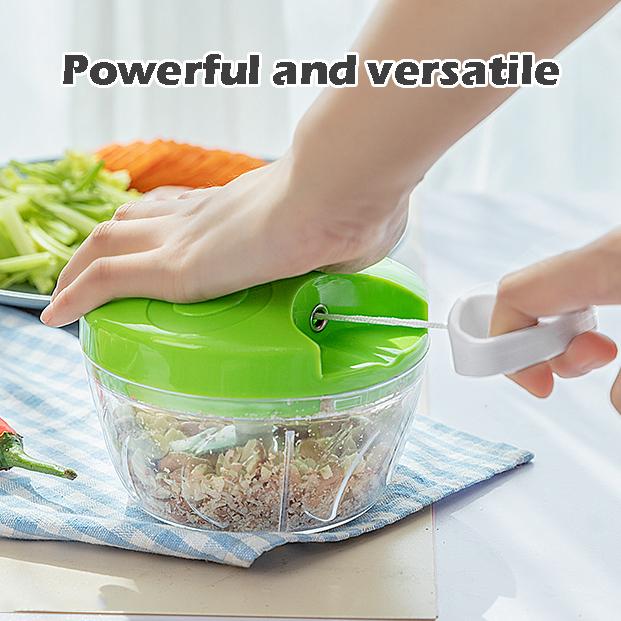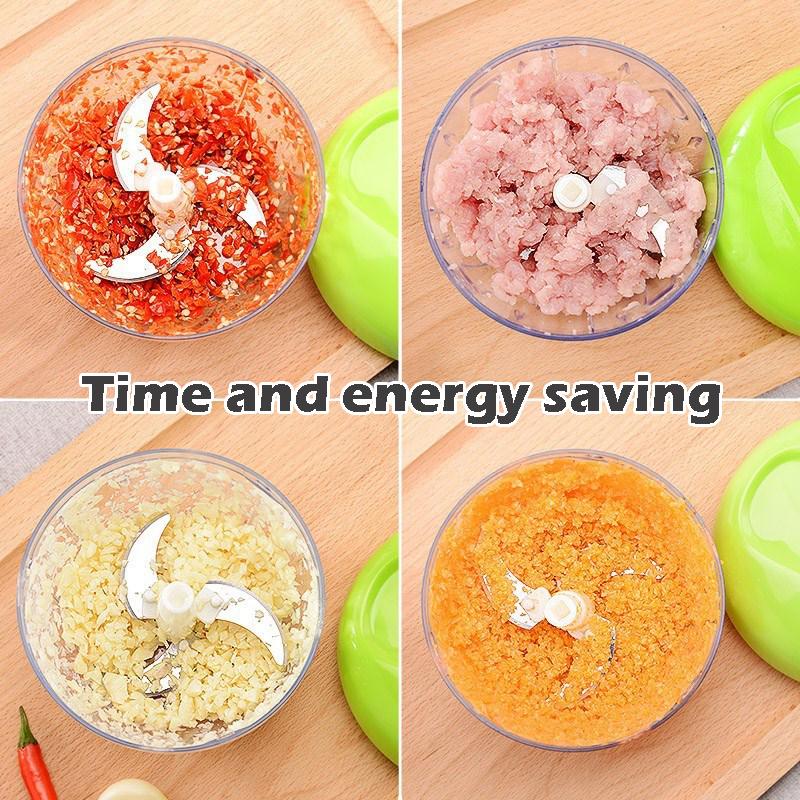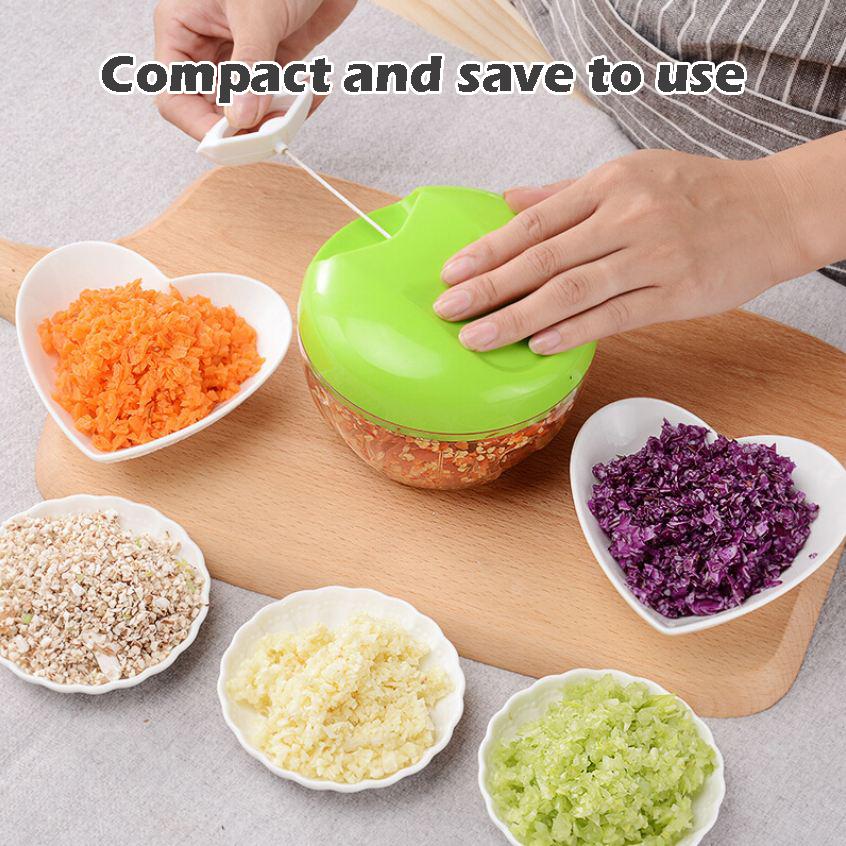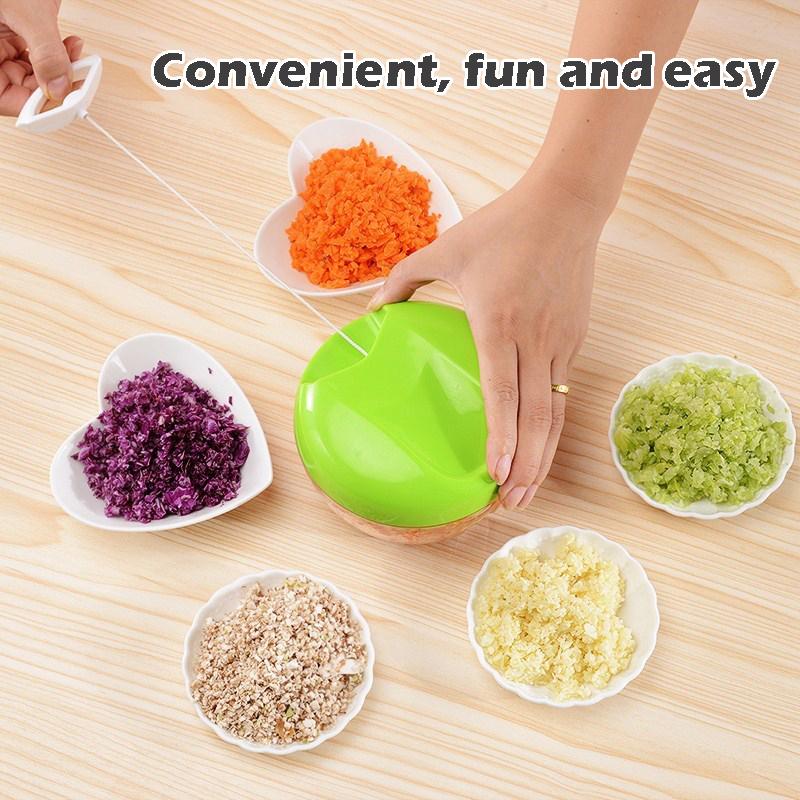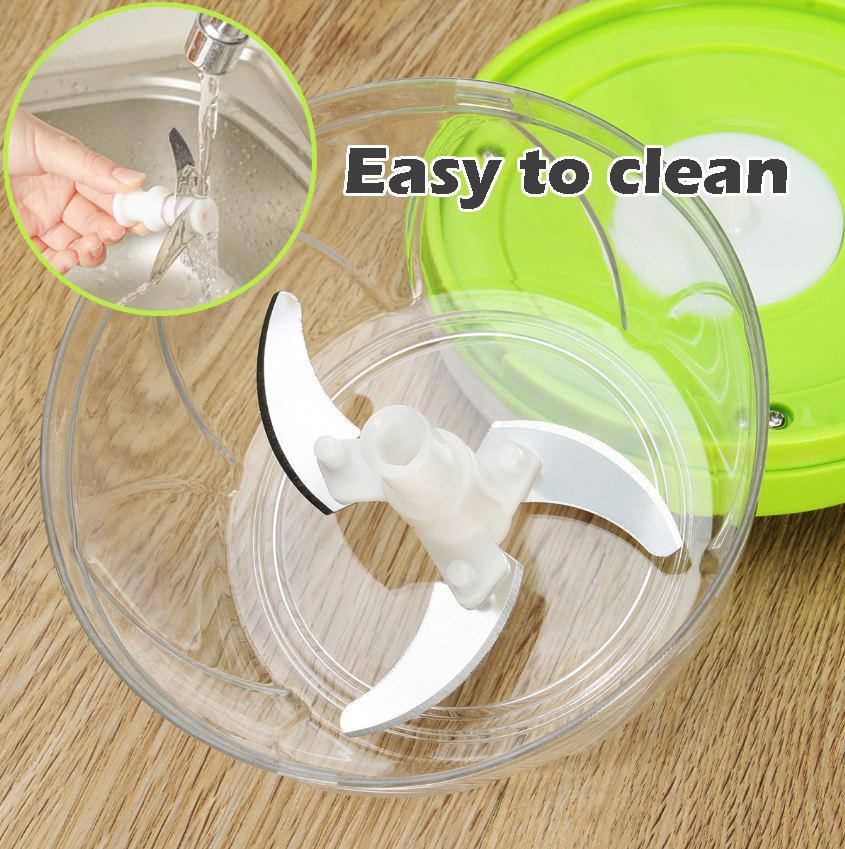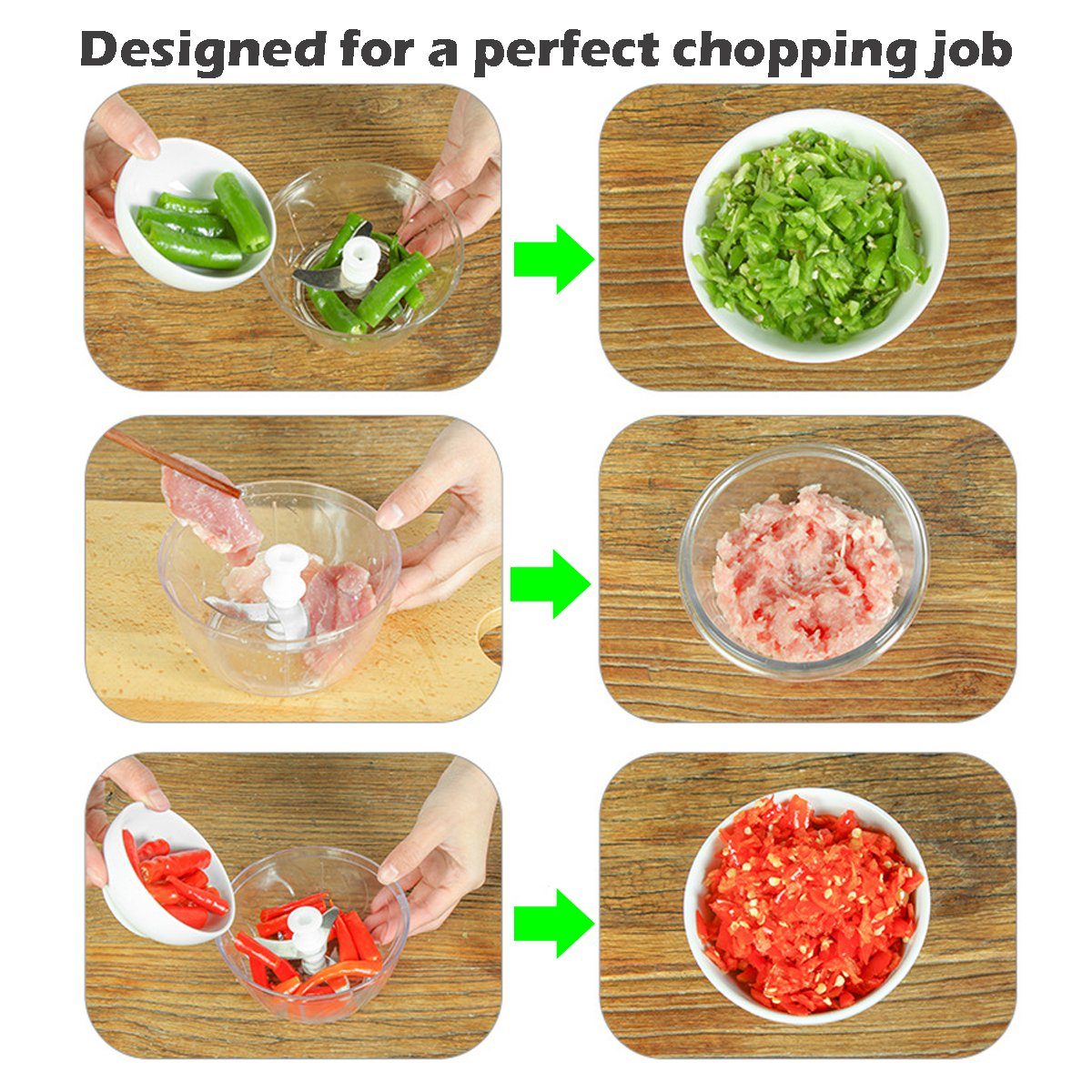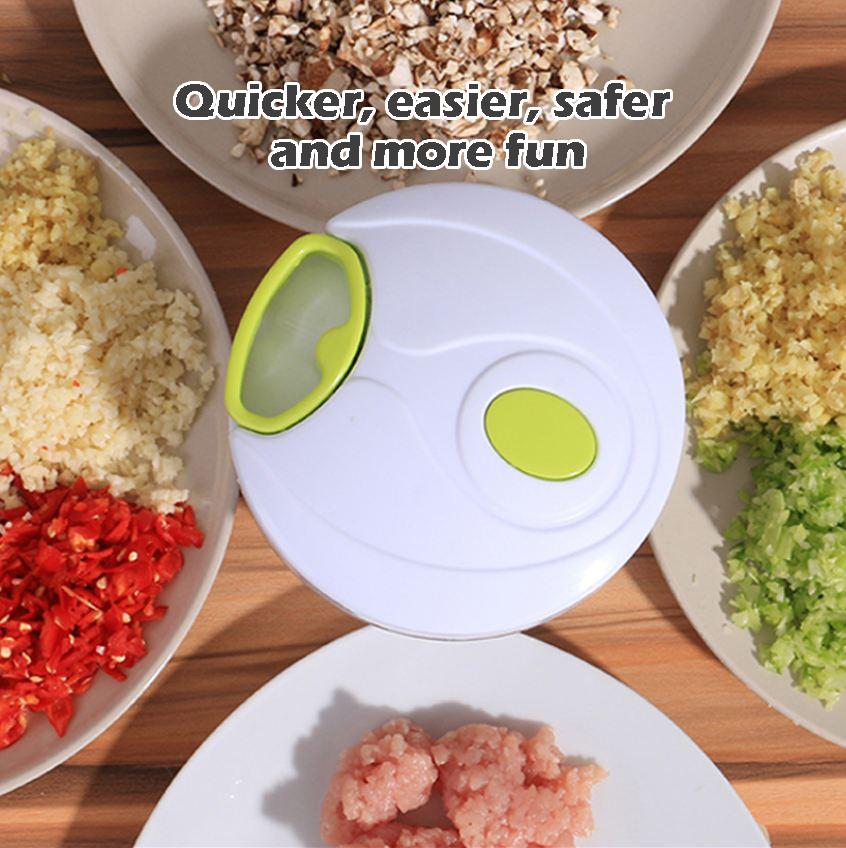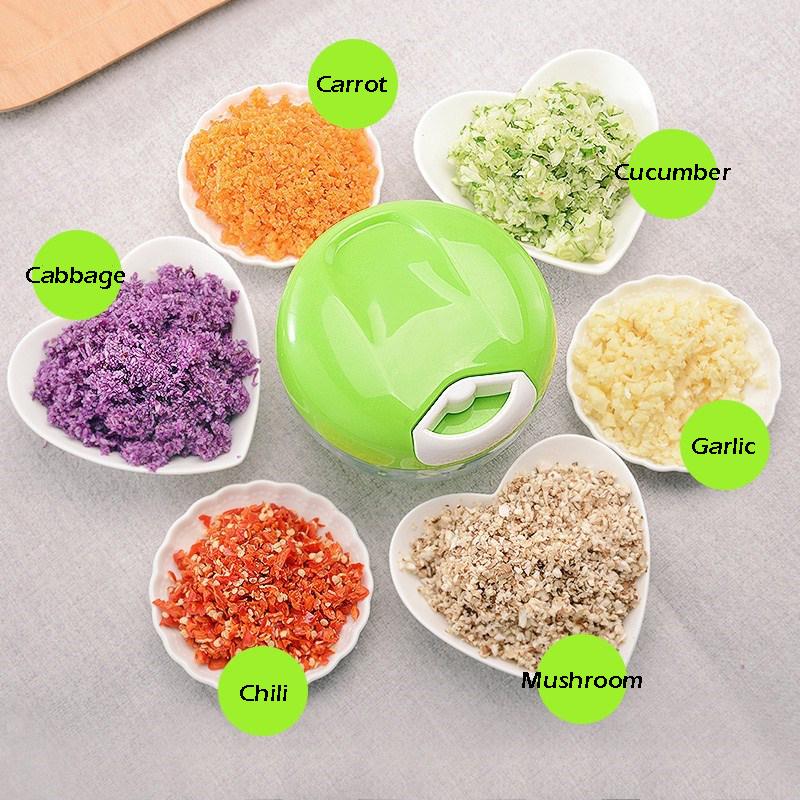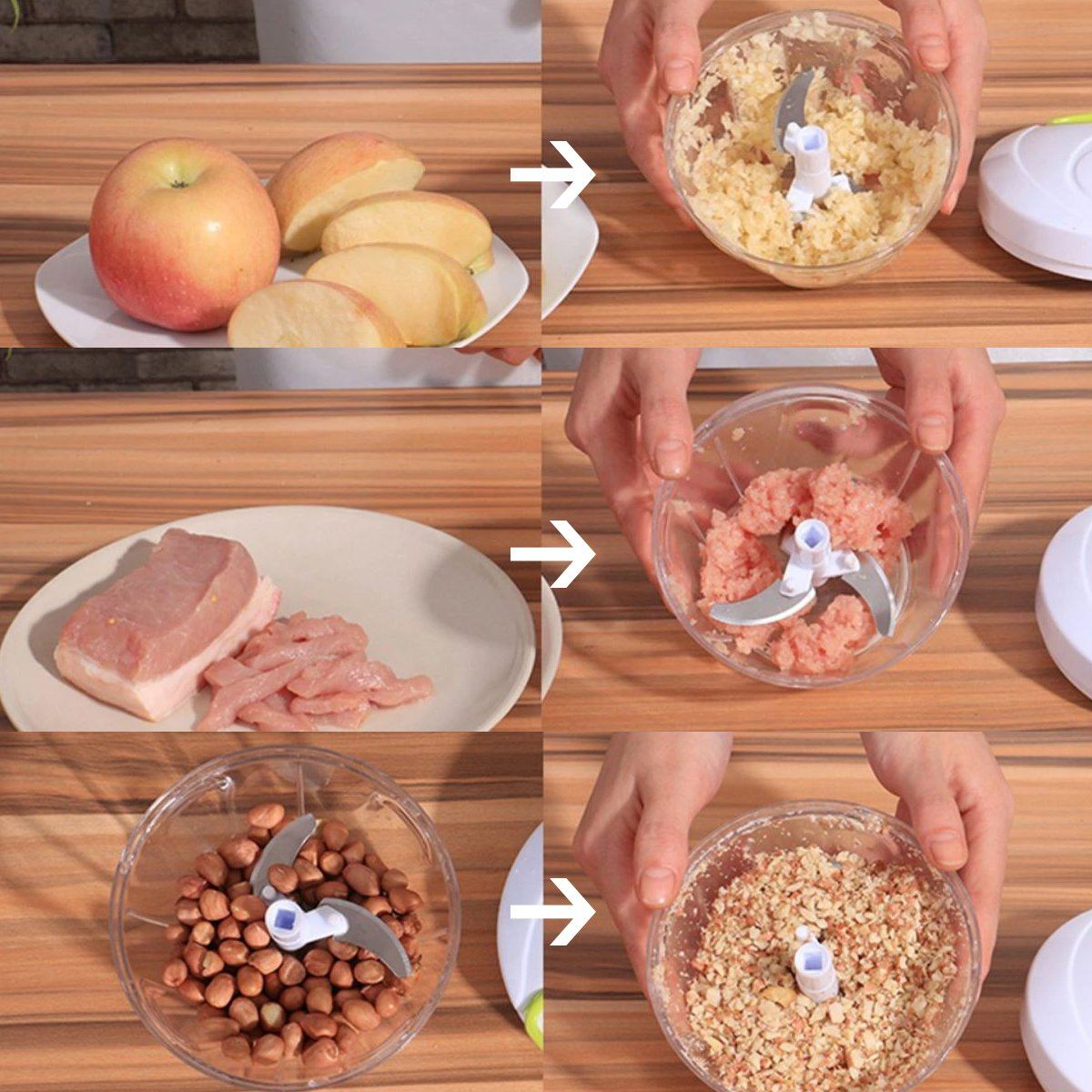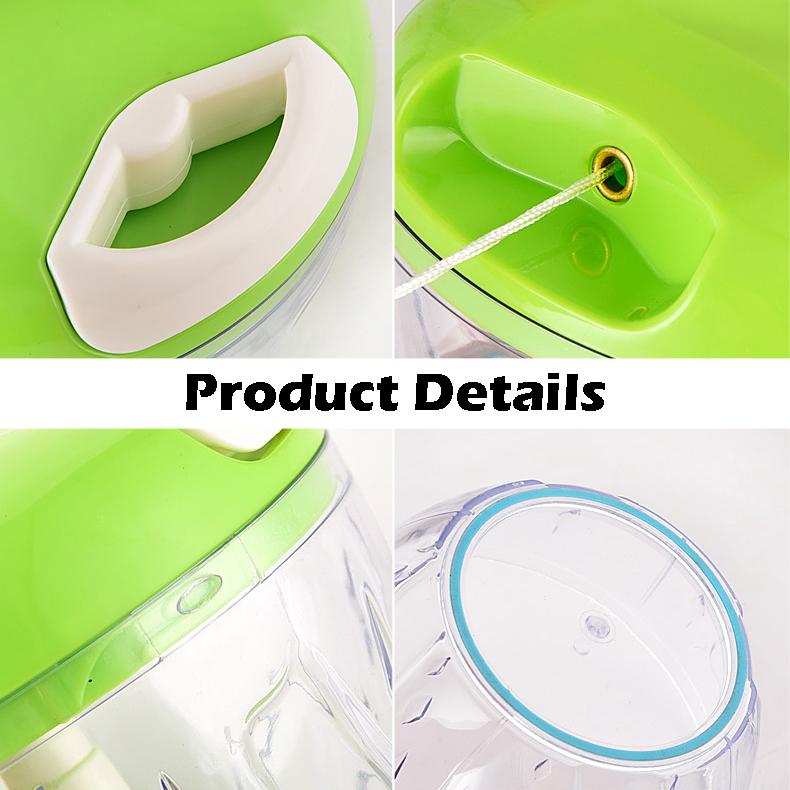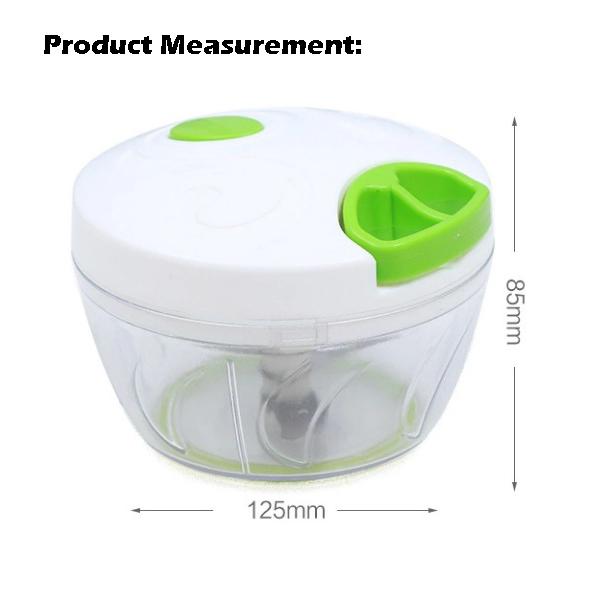 Multi-function Chopper Grinder
$
0.00
$
15.99
Electric food choppers are powerful however they can be prone to failure, take a long time to clean and get so noisy they can wake the whole family up. It's time to get your chopping jobs done the smart? and simple way with this Multi-function Chopper Grinder!
This versatile tool makes quick work out of tough cutting tasks, and it's so easy to assemble, use and care for.
Features:
Powerful and versatile

: Perfect for slicing vegetable salads, chopping nuts, herbs, veggies, pesto, hummus, salsa, guacamole, boneless meat, and more.
Time and energy saving: No electricity needed which makes chopper more quieter and long life. Save much time in the kitchen. This speedy hand pull food chopper help you cut vegetable, fruits, onions, garlic, tomatoes, potatoes quickly with 3 Sharp blades.
Compact and save to use: Great for small kitchens, RVs, travel and camping. Made from BPA free, food safe plastic. Blades are all concealed during use for the utmost safety

Easy to clean

: Blades and bowl are top-rack dishwasher safe. Components come apart for easy cleaning.

Convenient

: Makes food preparation fun and easy. Just pull the cord a few times to to chop/mince/blend your ingredients.

Designed for a perfect chopping job

: Features sharp stainless steel blades for fast chopping, comfort soft grip lid, anti-skid base, easy pull cord, large handle for easy leverage.
With so much to do during the day, cooking needs to be done fast. With its ability to make cooking quicker, easier, safer and more fun, the Multi-function Chopper Grinder is a versatile and indispensable kitchen tool you will want to have on your kitchen counter at all times.
Specification:
Color available: White and Green
Material:?

?

Food grade pc, ABS, silicone, 304 stainless steel

Cup Capacity: 500ml
?